SSC Maths 6800 TCS MCQ Chapter wise 3rd edition
What you will get
Course Highlights
Based on latest Pattern
English Medium eBooks
Already Bookmark
SSC Maths 6800 TCS MCQ Chapter wise 3rd edition
In this book, all the latest CS questions are provided. This book is in English medium. Questions are given chapter-wise and with detailed explanations and short tricks where possible and required. This is the latest and most comprehensive book for Maths for SSC exams. This book is useful for all exams like SSC CGL Tier 1, SSC CGL Tier 2, SSC CPO, SSC CHSL, SSC MTS, SSC GD, SSC Selection Posts, SSC Police exams.
20 features of the book
1. No water mark – highly irritating while studying a book, you see in some books, without it-smooth reading
2. High-quality solution: detailed and short cut (wherever required) – for beginner and veteran
3. Quality pages: for good user experience and better feeling while studying
4.Quality binding: no compromise on quality
5. Modern reading font style- focus on reading experience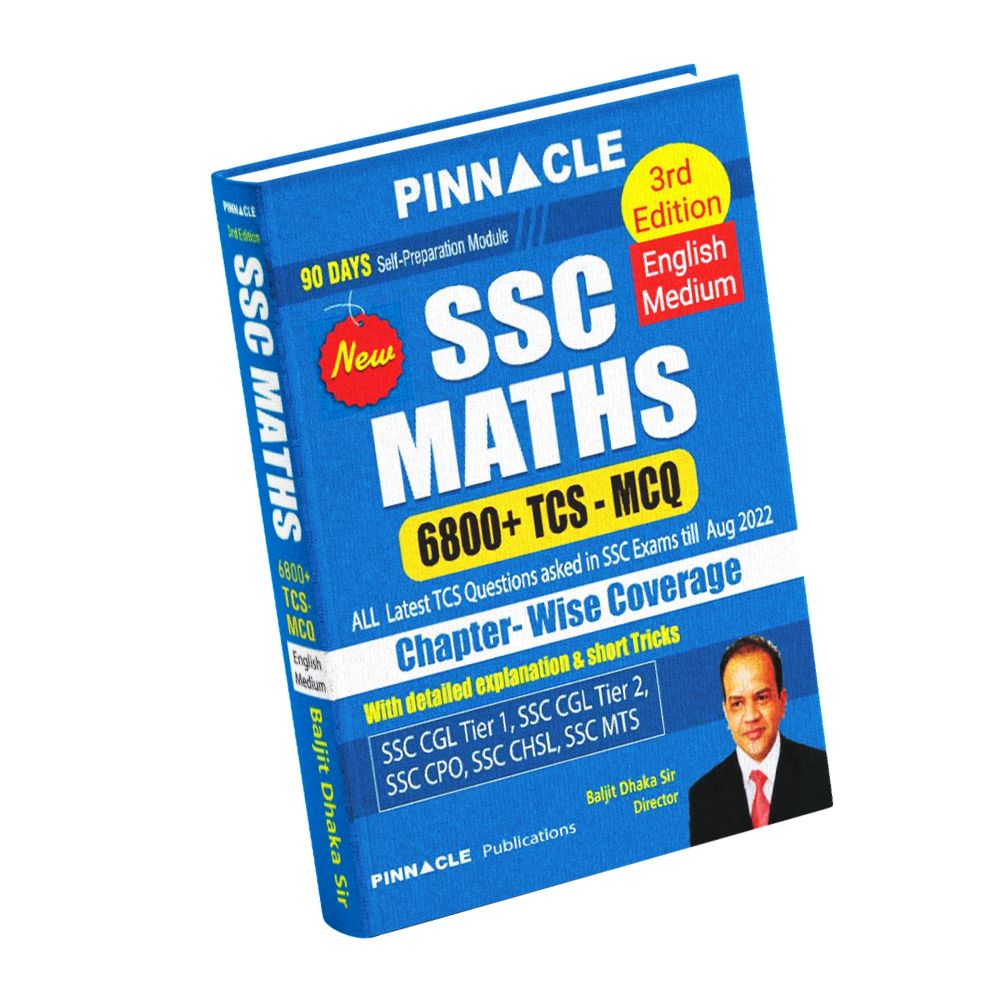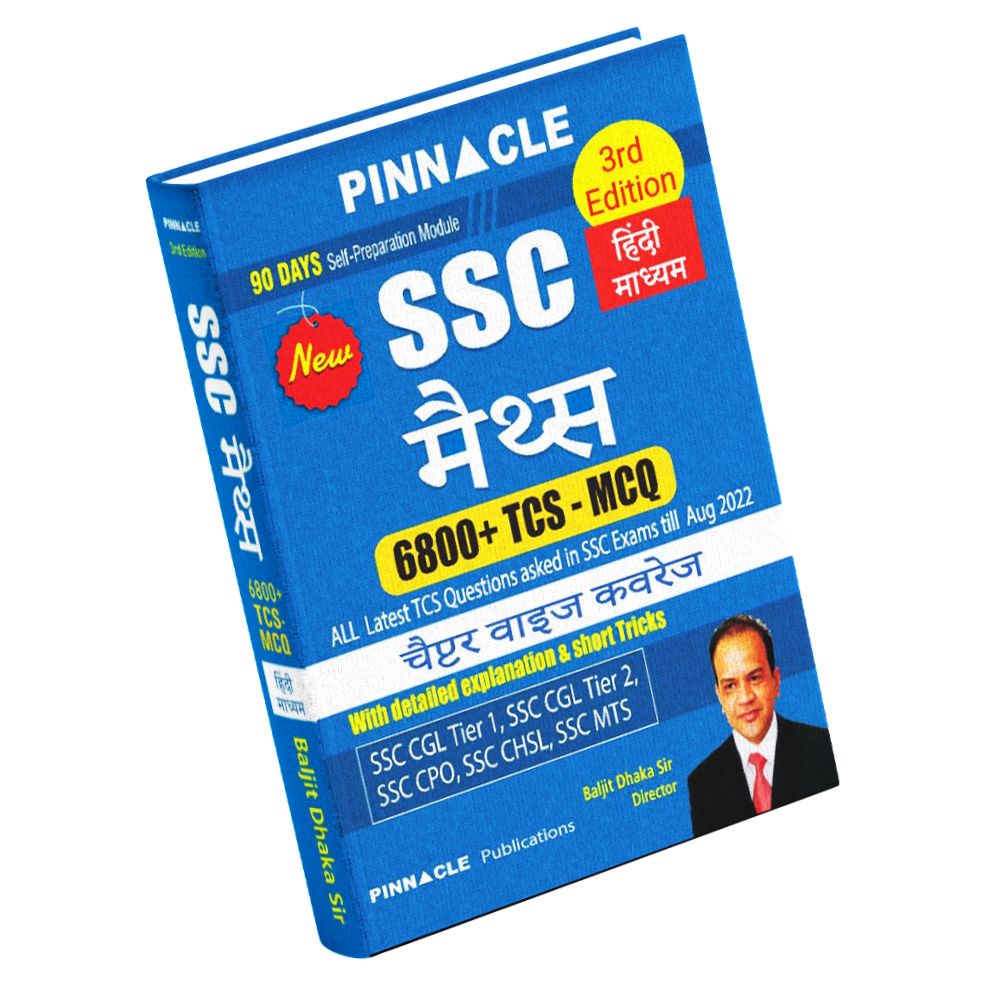 6. 90 days schedule: highly organized contents- plan your study- more systematic- better self study time
7. Detailed index- a great source of planning, understanding from index will help you to understand SSC exam pattern
8. Latest TCS questions: the biggest reason for a student to purchase a book- latest TCS Questions, no need to waste time on irrelevant and old contents
9. Questions arranged in chapter-wise: 23 chapters
10. Latest questions in starting of the chapter: latest to old: like exam conducted in year 2022 first, 2021 second, 2020 3rd and so on
11. Concepts and theory to understand a chapter
12. Varieties questions: for quick coverage and develop skills, understanding of the whole chapter in less time
13. After varieties questions: TCS practice questions, so no compromise in learning outcome
14. Quick delivery, availability across India on all bookshops, strong offline distributors network.
15. In case offline out of stock, For online purchase 14 locations/warehouses through Pinnacle website, Amazon, FlipKart
16. Strong service support for any issue through mob 9817390373, whats-app 8295688244
17. For online study purpose: you can purchase e-book version and get access 24*7 on mobile/laptop/desktop
18. Book is highly useful for all SSC exams and other Govt. exams
19. Original books guarantee: legal actions , financial loss recovery, criminal cases against culprit of piracy, telegram misuse, copy rights violation, trademark violation, photocopy, scanning, mis-represents, re-produce etc
20. Books review on youtube, making videos or courses of book by teachers to sell, teaching through book in coaching classes allowed, no copy rights strike. For any confusion can write email to support@ssccglpinnacle.com
Available at - for purchase
2000 Bookshops across India ( try to purchase from your nearest book store)
Pinnacle website SSC Maths 6800 TCS MCQ chapter wise English medium 3rd edition link
Pinnacle website SSC Maths 6800 TCS MCQ chapter wise 3rd edition hindi medium Link
Amazon SSC Maths 6800 TCS MCQ chapter wise English medium 3rd edition link
Amazon SSC Maths 6800 TCS MCQ chapter wise hindi medium 3rd edition link
FlipKart SSC Maths 6800 TCS MCQ chapter wise English medium 3rd edition link
FlipKart SSC Maths 6800 TCS MCQ chapter wise hindi medium 3rd edition link